In our newsletter this week we have a couple of updates to bring you. First off, we look at a term which comes up in our ecosystem as we explore what Optical Character Recognition is and how it is used to benefit identity verification. We also take a look back at a previous article which focuses on the use of blockchain in shipping, logistics and provenance, areas with great potential benefits for disruption, some of which are already in use. In the 'Current Offers' section you can find the most recent opportunities available to Blockpass users from the Blockpass Marketplace. Finally, we have the latest in our new series of 5 Minutes With, where we sit down with Office Admin and HR Assistant Vo Thi Thanh Vy. We hope you are safe and healthy as the current coronavirus pandemic continues to impact all our lives and our thoughts are with those that are suffering from it still.
Helping Computers to Read
The most recent article to be published on the Blockpass blog examines the term 'Optical Character Recognition' – a technology that is a very simple idea yet has incredibly useful and impactful implementation. OCR involves converting text in various mediums into a digital format to enable its storage, editing, manipulation or sharing digitally.
Optical Character Recognition is used in a number of areas such as passport recognition and data entry, but it doesn't just have applications in itself. Thanks to OCR, Machine Readable Zones enable large amounts of data to be read by computers whilst only taking up a small amount of physical space – a significant advantage when creating portable documentation.
Click here
to read the latest blog post and find out the benefits of OCR.
Blockchain Across Different Industries
In exploring how blockchain technology and Blockpass fit into different industries, we've examined a number of areas; however, one of the most interesting places to develop blockchain has to be for shipping, logistics and provenance. Even when blockchain technology was in its nascent years, startups and established companies were researching and developing solutions around these areas.
In one of our previous articles, we looked into this space, describing and analysing how and why there was such potential for innovation and improvements in the shipping, logistics and provenance sector.
Click here
to read about how blockchain has developed in this area, with details of some of the largest companies in the world investigating and implementing solutions, as well as how Blockpass fits into this area.
Current Offers Available to PASS Club Members
Crypto Experts 
A cryptocurrency OTC broker and consulting service in Canada, Crypto Experts offer a variety of services and are offering Blockpass users a 1% discount!
Click here
to access the services.
Easy Crypto Accountancy
Our latest partner, Easy Crypto Accountancy, is a specialist in dealing with the often-confusing issue of crypto taxes for personal and business needs.
Click here
for more information about their services.
Turbapay
Turbapay is a payment solution aggregator for E-commerce designed save merchants time and money by providing an unbiased assessment of their available payment options.
Click here
for further details.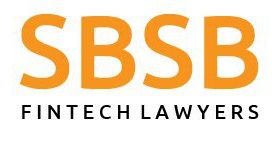 SBSB LLP
SBSB is a law firm that advises on aspects of the FinTech sector. Cryptocurrency-related services include jurisdiction advice, account opening, and the obtaining of licenses.
Click here
for more information.
Comistar
A recent offer on the markerplace is from Comistar, providing its Estonian e-Residency: Zero to Scale solution for business management, with €75 off for Blockpass users!
Click here
for details.
AdvancedFX
Recently come to the Blockpass Marketplace, AdvancedFX is a business solution to transfer foreign money 24/7 and for private customers to manage payments overseas.
Click here
for more info.
KYC Connect
We're constantly working to improve the functionality and usability of our flagship product, KYC Connect. From new partners and new campaigns, to easy onboarding, we are making sure we offer the premium compliance gateway to financial services. We've designed the process to be as quick and simple as possible; getting started is free and only takes a few minutes. Visit the Admin Console to create your service now!
Meet The Team
This week in the new edition of our
5 Minutes With
interview we sit down for a chat with Vo Thi Thanh Vy, Office Admin and HR Assistant at Blockpass. 
Click here
to read about Vy, where she has come from, what she's proud of in her work and which historical figures she'd like to meet if she had the chance.